Akmodel M.D, Mr. Paul Obazele, Olajide Lawal, Chief Ganiyu Bakare, Others Storm Eko Heritage Awards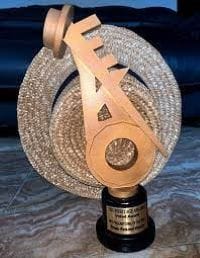 Akmodel M.D, Mr. Paul Obazele, Olajide Lawal, Chief Ganiyu Bakare, Others Storm Eko Heritage Awards
Akmodel Managing Director, Builder (Dr.) Abdulhakeem Odegade will be attending the prestigious Eko Heritage Awards 2023. The Season 3 of this event is coming up on July 16th at the Oriental Hotels, Victoria Island, Lagos.
The theme of the event is: The Role Of Culture In Promoting Architectural Identity and the Keynote Speaker and Guest Speakers who will do justice to it are: Amb. Dr. Yeye Lara Fashola, Mrs. Janet Mordi, Chief Ganiyu Olalekan Bakare and Mr. Olajide Lawal.
Akmodel Homes and Properties is the only Real Estate company on board and also the Headline Sponsor.
This awards event will be duly handled by the duo of Mog Akpors and Miriam Cole.
Eko Heritage Awards is packaged by Ivory Forte and also proudly endorsed by the Lagos State Government.