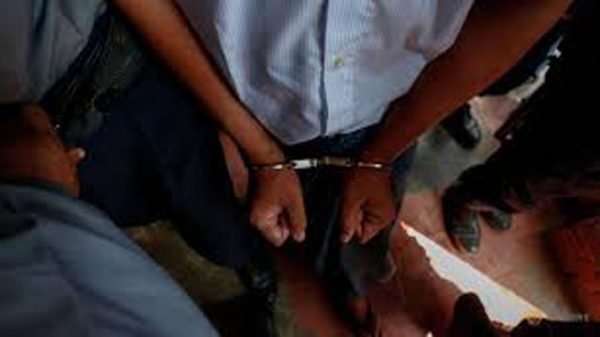 A man, identified as Uchenna Clifford, has landed in trouble after he allegedly inserted finger into his neighbour's 6-year old girl's private part in Lagos.
P.M.EXPRESS reports that the incident happened at Olokodana Street, Amukoko area of Lagos, where he resides with the girl's parents.
He has been arrested and charged before the Court, where he was ordered remanded in a correctional centre for the DPP to provide advice for prosecution over the alleged offence.
Police sources said that Clifford returned from work in the evening, lured the little girl into his apartment and abused her by removing her pant and inserting his finger into her private part in order to satisfy his sexual desire.
However, after he had satisfied himself, he allowed her to go but the little girl exposed him by informing his parents about what happened. The mother raised alarm which attracted other neighbours.The matter was reported to the Police at Amukoko Division and he was arrested. He was later transferred to the Gender Section of the Command for further investigation and there he reportedly confessed but denied that he raped her.
Police found him culpable after interrogation and charged him before the Ogba Magistrates Court for the alleged offence and was he remanded in custody pending the DPP's advice on the matter.
The defendant may be charged before the High Court if the DPP's report finds him culpable and recommends his trial for rape.
The Presiding Magistrate, Mrs. A A. Oshoniyi, did not grant him bail after the prosecutor, Mr. Raji Akeem, had asked the Court to refer the matter to the DPP for advice and it was consequently granted.