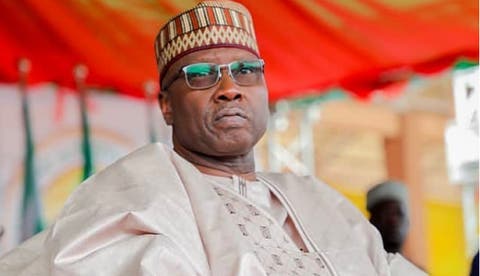 Tobi Aworinde, Abuja
The Presidential Task Force on COVID-19 has said state governors across the country can impose curfews as they deem fit in a bid to contain the spread of the coronavirus pandemic.
The Chairman of the PTF and Secretary to the Government of the Federation, who spoke during a live briefing of the task force in Abuja on Thursday, reiterated the President, Major General Muhammadu Buhari's (retd.) lockdown order in Lagos, Ogun and the Federal Capital Territory for an initial period of 14 days.
Other states that have since impose restrictions over the COVID-19 pandemic include Rivers, Osun, Nasarawa and Kaduna.
Mustapha said, "For now, the President, in his wisdom, decided to test-run the effect of the restriction of movement in three locations. But you also have to concede to the fact that some states, by the effect of the Quarantine Declaration Act, also have responsibilities.
"I know that some state governors have convened their state houses of assembly and have got them to allow them to sign the same declaration that Mr President did.
"The state governors imposing certain restrictions under the law have the right to do that. I won't question why they decide to impose curfews because it is within their prerogative to do that as governors of their states."
The SGF stated that the governors must have taken many things into consideration, including nightlife, which he said could be the height of mingling of persons.
"Probably, they feel strongly that, if they can just impose a curfew, they (will) slow down their populations.
"It is moving around and mixing that would accelerate community transmission. If we can just slow down and allow the officials of the Nigeria Centre for Disease Control and other health agencies moving and tracing, we will be able to contain this pandemic," he added